Date: June 5, 2023
FOR MORE INFORMATION CALL: Cathedral City Police Department (760) 770-0300
Issuing Employee: Sergeant Barnett
Type of Case: Attempted Homicide/ 2306C-0645
Date/Time Reported: June 4, 2023, at 1528 hours
Location of Occurrence: Dollar Tree 30950 Date Palm Drive, Cathedral City
VICTIM INFORMATION:
Name: Withheld
Age: 18 years of age
City of Residence: Cathedral City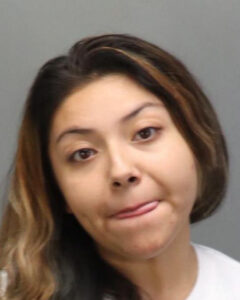 ARRESTEE INFORMATION:
Name: Leah Lelani Lopez
Age: 22 years of age
City of Residence: San Jacinto, CA
Charge: 664/187 PC, 211 PC, & 245 (a)(1) PC.
Booked into Larry D. Smith Detention Center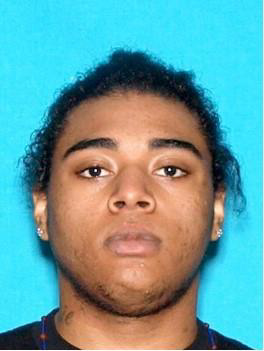 Outstanding Suspect:
Name: David Anthony William Garcia
Age: 22
City of Residence: Desert Hot Springs
Considered Armed and Dangerous
Synopsis of Incident (Updated):
On June 4, 2023, at approximately 1528 hours, a customer inside the Dollar Tree was confronted by a Hispanic male positively identified as, David Anthony William Garcia who brandished a firearm. The customer/victim lunged for the firearm, and a fight ensued. Garcia was accompanied by two females positively identified as Leah Lelani Lopez (in custody) and Marie Ashee Verest. As the suspect began to fight with the victim, the suspect was assisted by Lopez. After fighting over the gun for approximately 2 to 3 mins, the suspects and victim reached a stalemate and agreed to stop fighting. The victim attempted to shake the suspect's hand, but the suspect retrieved the gun out of his pants and attempted to shoot the victim at point-blank range. The gun did not function, and the magazine fell from the gun preventing the firearm from discharging. The victim and the suspect began to fight for the magazine. During the fight, the suspect pistol-whipped the victim in the head. The victim ran from the store, and the suspect chases after the victim, firing six rounds at the victim, striking him several times. Detectives identified all parties involved in this investigation and issued a search warrant for Garcia's residence. The suspect was not at the residence, but evidence related to the crime was located and collected.
One suspect, Leah Lopez, was arrested later in the evening by the Riverside Sheriff's Department for an unrelated crime. She was booked into the Larry D. Smith Detention Center. Detectives responded to the Larry D. Smith Detention Center and arrested her for attempted murder and other felony charges. The investigation to locate Garcia is ongoing. Cathedral City Police Department has issued a Ramey Arrest Warrant for Garcia.
If you have information related to this incident or believe you may have information, please contact the Cathedral City Police at (760) 770-0300 / Detective Luis Lomboy at (760) 770-0355; or via the Cathedral City Police Department website at: cathedralcitypolice.com; or email tips@cathedralcity.gov. You may also report information anonymously through Coachella Valley Crime Stoppers, by calling (760) 341-STOP; or through the WeTip hotline at: 1-(800)-78-CRIME or WWW.WETIP.com. Some tip information may qualify for a cash reward.