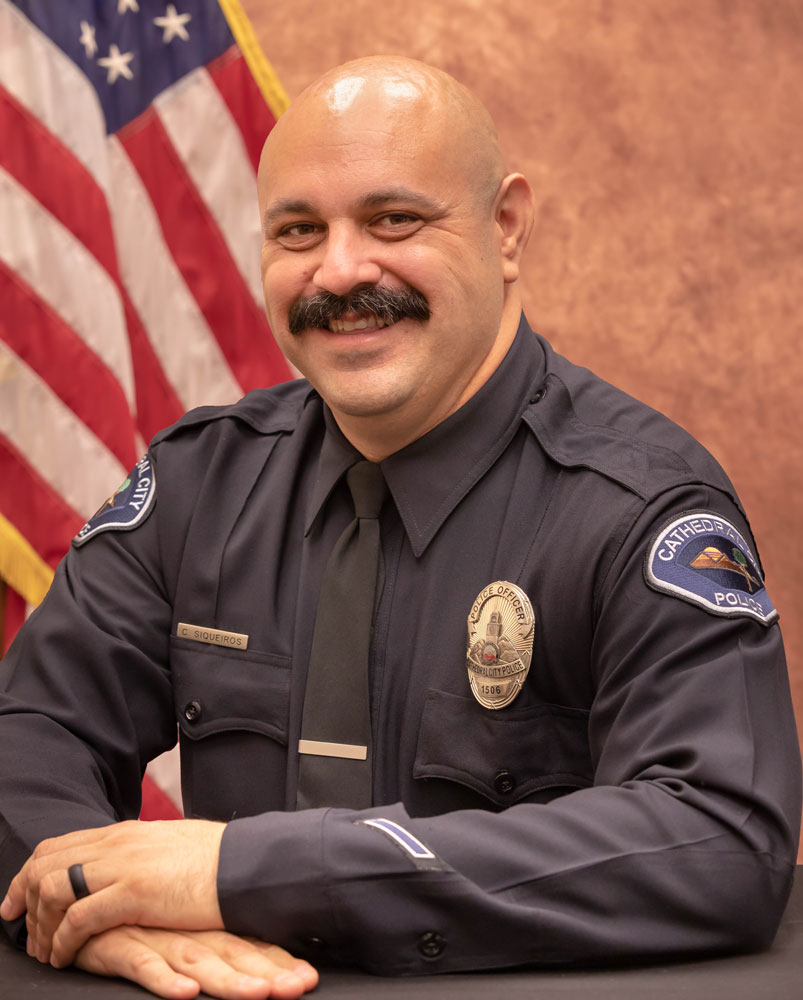 The Cathedral City Police Department established the School Resource Officer Position in the fall of 1999. The School Resource Officer (SRO) is a sworn police officer who is assigned to Cathedral City High School which currently has 2,797 students enrolled. Officer Charles Siqueiros is our school resource officer and can be reached at CSiqueiros@cathedralcity.gov
The SRO serves as a teacher, counselor, role model, and advocate for students, families, faculty, and staff. In the classroom, the SRO presents classes on law enforcement, drug and alcohol abuse/recognition and driver's education. In addition, the SRO works closely with the Riverside County Probation departments.
The School Resource Officer's duties extend beyond the classroom and normal workday. The SRO participates in faculty meetings, club projects, special events, student social functions, and sporting events. The presence of the SRO demonstrates the officer's commitment to the school and helps develop communication bond with the students.
While the primary focus is prevention and deterrence, the SRO conducts all criminal investigations on campus. Although under the direct supervision of the Police Department, the SRO is considered a member of the school faculty and works closely with the Principal and Vice-Principals to determine the proper course of action: school discipline or criminal prosecution.
The ultimate goal of the SRO program is to maintain and improve the safety of the learning environment in our schools through reduction and prevention of school violence and drug/alcohol abuse.