FOR MORE INFORMATION CALL: Cathedral City Police (760) 770-0300
Issuing Employee: Commander Dane Dickson – 760-202-2421, ddickson@cathedralcity.gov
Type of Case: Homicide Investigation / #2102C-5395
Date/Time Reported: February 21, 2021 / 2115 hours
Location of Occurrence: 68171 Ramon Road, Outpost Market, Cathedral City, CA
SUSPECT INFORMATION:
Name:   Charles Lamar Campbell lll|
Age: 20
City of Residence: Beaumont, Ca
Name: Joel Ortiz-Hidalgo
Age: 19
City of Residence: Desert Hot Springs
VICTIM INFORMATION:
Name:   Chris Sgouromitis
Age:     60
City of Residence:  Cathedral City, CA
---
Summary (update/arrests):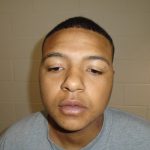 On February 21, 2021, at approximately 2115 hours, Cathedral City Police Dispatch received 911 telephone calls reporting an armed robbery at the location. Additional information was obtained regarding the clerk/ owner (Chris Sgouromitis), an adult male suffering from gunshot wounds to his body. Officers arrived on scene and began emergency life saving measures. Unfortunately, Sgouromitis succumbed to his injuries and was pronounced deceased at the scene by Cathedral City Fire Department Paramedics.
Over the last nine days, CCPD Detectives have worked tirelessly to identify and locate those responsible for the senseless shooting death of a father of four with strong local community ties, who was not involved in criminal activity and died in his long-time place of business.  This criminal investigation included a collaboration with other law enforcement agencies, local businesses and critical involvement and cooperation from the local community.  This enabled CCPD detectives to identify the shooter in the homicide and the driver of the vehicle used to flee the area.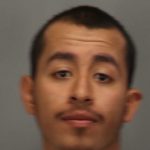 On March 1, 2021 at approximately 0400 hours, the driver was located and detained at his residence in the 66900 block of Ironwood Drive in Desert Hot Springs, CA. He was later taken into custody by CCPD Detectives without incident, transported to CCPD and eventually transported to the Riverside County Jail in Banning.  At approximately 1654 hours in Beaumont CA, the Riverside Gang Impact Team (GIT) located the shooter involved in the crime, in the 1800 block of Oak Valley Village Circle. He was arrested without incident and transported to the Cathedral City Police Department. He was later transported to the Riverside County Jail in Indio.
The Cathedral City Police Department encourages community involvement in working cases of this nature and recognize the invaluable investigative resource that just one community member can provide. However, though many on social media voice their opinions and theories publicly regarding possible suspects, we encourage those with credible information to channel their efforts directly to investigators, via email or through anonymous tip lines.
Although the investigation is progressing, information is still vital to the closure of this case.  The Cathedral City Police Department are asking for continued assistance from the community – if you have information related to this incident or believe you may have information, please contact Cathedral City Police Detectives at 760-770-0300 / Detective Sergeant Larry Sanfillippo at 760-202-0306, or via the Cathedral City Police Department website at: cathedralcitypolice.com or email tips@cathedralcity.gov. In addition, If you have information possibly associated with this incident, you may also report your information anonymously through the WeTip hotline at: 1-(800)-78-CRIME or WWW.WETIP.com.  Some tip information may qualify for a cash reward.