Date: May 23, 2023
FOR MORE INFORMATION CALL: Cathedral City Police Department (760) 770-0300
Issuing Employee: Sergeant Jose Nunez
Type of Case: 2305C-3501: Missing Person
Date/Time Reported: May 22, 2023 / 2037 hours
Location of Occurrence: 67500 blk Vista Chino
VICTIM INFORMATION:  
Name:  Richard Stanley Emmons
Age:  73 years old
City of Residence:  Cathedral City
 Synopsis of Incident: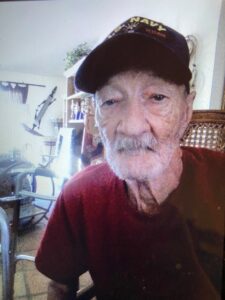 On May 22, 2023, at about 2037 hours, the Cathedral City Police Department was called to the residence regarding a missing elder adult. The roommate reported Richard missing to the police after he had not returned home for several hours.  The roommate last saw him at the residence on the morning of May 22, 2023 at about 1030 hours.  Richard has left the residence in the past but returns after a few hours. He does not have a cellular phone or means of communicating with friends.
The missing person was identified as Richard Stanley Emmons, a white male adult, age 73 who suffers from dementia. Richard is approximately 5'07" in height, 130 lbs. in weight with blue eyes, gray/brown short hair, and a short beard. Richard was last seen wearing black pants, an unknown color shirt and was in possession of a walker.  Richard is known to frequent the Palm Springs area.
If you have information related to this incident or believe you may have information, please contact the Cathedral City   Police Department at (760) 770-0300; or via the Cathedral City Police Department website at: cathedralcitypolice.com; or email tips@cathedralcity.gov. You may also report information anonymously through Coachella Valley Crime Stoppers, by calling (760) 341-STOP; or through the WeTip hotline at: 1-(800)-78-CRIME or WWW.WETIP.com. Some tip information may qualify for a cash reward.