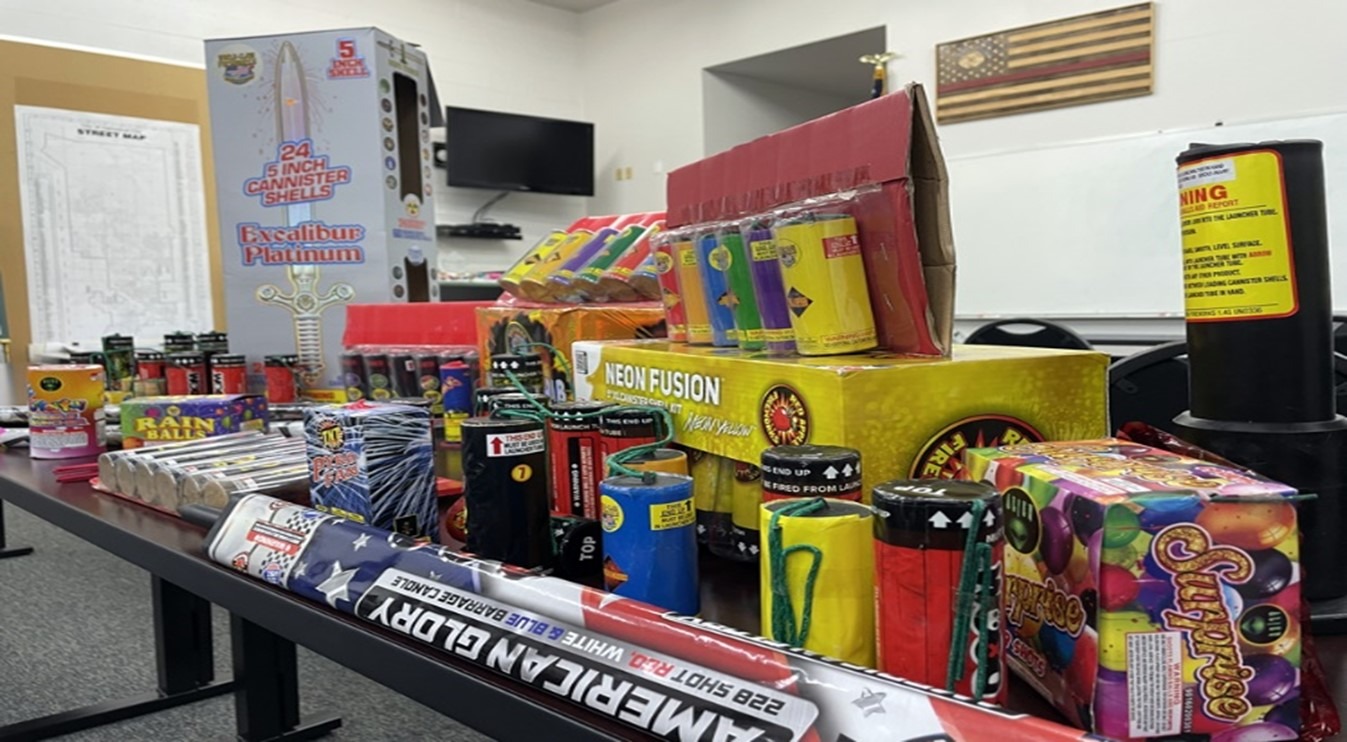 As your police chief, it is my pleasure to report to you that our city experienced significantly less illegal fireworks activity this past Fourth of July holiday than in the previous year. In reviewing all calls for service related to illegal fireworks between July 1, 2021, and July 6, 2021, the police department received and responded to 156 fireworks calls. This is significantly much less than the 708 calls for service in the same time period back in 2020.
As a measure of better enforcement to combat illegal firework activity, I staffed additional officers on weekend nights during the 4th of July holiday between July 1st and July 6th.
The ability to catch someone in the moment of shooting off illegal fireworks is a difficult task. Police officers and firefighters often have difficulties finding the precise location where fireworks are being ignited because many are ignited in backyards and by individuals that leave the location prior to the police or fire department's arrival.
This past holiday, the police department remained proactive in the month of June leading up to the Fourth of July weekend having issued three citations to individuals who were in possession of illegal fireworks. During the operational period of July 1 through July 6, the Police Department made six arrests of adults in possession of illegal fireworks or igniting illegal fireworks.
In the same time period, the Fire Department responded to three fires related to fireworks which included a brush and grass fire, a palm tree fire, and a fire in the street. No structures were damaged due to fires caused by fireworks 2021.
These pictures represent fireworks that were seized in 2021.