MORE INFORMATION CALL: Cathedral City Police (760) 770-0300
Issuing Employee: Commander Paul Herrera – 760-770-0308 – pherrera@cathedralcity.gov
Type of Case: Arrests in Felony Assault Investigation / #1911C-5594
Date Reported: November 26, 2019
Location of Occurrence: Various locations in Cathedral City and Whitewater, CA
ARRESTEE INFORMATION:
Name:   Jose Mercado
Age:     26
City of Residence: Cathedral City, CA
ARRESTEE INFORMATION:
Name:   Juan Reyes Jr.
Age:     18
City of Residence: Cathedral City, CA
ARRESTEE INFORMATION:
Name:   Daniel Mares
Age:     24
City of Residence: Cathedral City, CA
ARRESTEE INFORMATION:
Name:   Male Juvenile (will not be named)
Age:     14
City of Residence: Cathedral City, CA
–
SUMMARY: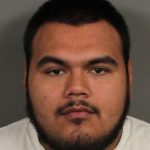 On 11-23-19, CCPD officers investigated an aggravated assault case where four males physically assaulted an unarmed adult male inside a local business located in the 34000 Block of Date Palm Drive.  During the assault, the victim received serious injuries to his face and upper body.  The suspects fled the scene prior to officer's arrival.  CCPD officers were able to identify the suspects involved in the assault.  CCPD Detectives continued the investigation and prepared search warrants for the suspects involved in the case.
On 11-26-19, CCPD Detectives – along with officers and investigators from the Riverside County District Attorney's Office Gang Impact Team (GIT) and the Eastern Riverside County PACT (Post Release Accountability and Compliance Team) served search warrants at three locations in Riverside County: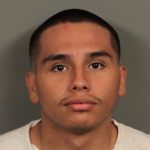 The 67000 Block of Mission Drive in Cathedral City, the 68000 Block of Ocotillo Rd. in Cathedral City and the 54000 Block of Kindale in the unincorporated area of Whitewater. 
At these locations, the four suspects were taken into custody without incident and placed under arrest.  Evidence linking them to the above incident was located at the residences where warrants were served.  The four suspects are facing multiple charges, including but not limited to:
Entering a business for the purpose of committing a felony crime, false imprisonment, felony assault with great bodily injury, conspiracy to commit a felony and the commission of a crime while on probation.  Bail amounts have not yet been released.  The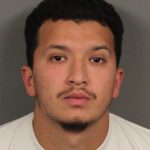 investigation has revealed the arrestees are suspected gang-members and the crime is being investigated as gang-related.
(The Gang Impact Team is staffed with investigators and agents from the Riverside District Attorney's Office; Homeland Security Investigations; U.S. Border Patrol; California Department of Corrections and Rehabilitations Special Services Unit; and Detectives from the Hemet, Palm Springs, Corona, Beaumont, Cathedral City, Banning, and Desert Hot Springs Police Departments.)
(PACT is currently comprised of Task Force Officers from Riverside County Sheriff, Palm Springs PD, Cathedral City PD and Riverside County Probation.)
Please see attached booking photos. No other information will be released at this time as the investigation is on-going. 
The Cathedral City Police Department thanks the community and individuals that contributed leads and information that assisted in the identification and capture of these individuals. If anyone believes they have additional information for investigators, please contact CCPD Detective Sergeant Sanchez at 760-770-0308 or the Cathedral City Police Dept. at cathedralcitypolice.com