A message from the Police Chief: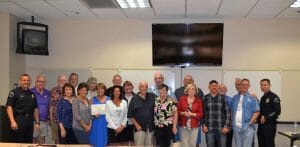 Community engagement has been a priority for the Cathedral City Police Department in 2018.  We are happy to announce that our second Community Police Academy kicks off October 2nd, 2018.  The Community Academy is designed to help educate members of our community, over the course of eight-sessions, about the services your police department offers to help protect our community.  During the Academy, we provide presentations explaining how Dispatch, Patrol Operations, Investigations, K9, SWAT, Traffic, Internal Affairs, and other divisions within the department function.
The Police Department is pleased to announce that we will be launching our redesigned website next week.  The website can be found at www.cathedralcitypolice.com.  To help better communicate with the diverse community we serve, you can now have the content translated into a variety of languages by selecting the language of choice on the webpage.  One of the new features on the website will be a "Cold Case" section.  We have highlighted some unsolved crimes that will allow members of the community provide us with tips and leads that will help our detectives solve these cases.   There are a variety of other enhancements to the website that I encourage you to visit and explore for yourself!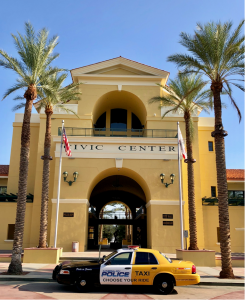 You might have also seen a unique car that we rolled out in August.  Our Police Cab has generated a great deal of buzz and has been a huge social media hit in the Valley.  The car was designed to create a powerful visual message to discourage driving under the influence of alcohol and/or drugs.  The car helps illustrate the need to "think before you drink" and make the right choice before you are too impaired to drive.  All modifications made to the patrol car were donated by Palm Springs Motors, So-Cal Grafix, and American Cab.  Taxpayers incurred no cost to modify the patrol car.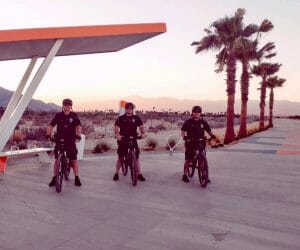 And finally, you might have seen officers patrolling various parts of our community on bicycles.  Last week, we restarted our Bicycle Mounted Enforcement Team to offer another patrol platform to assist with addressing specific community challenges, while enhancing our ability to provide another effective form of community policing.