FOR MORE INFORMATION CALL: Cathedral City Police (760) 770-0300
Issuing Employee: Commander Paul Herrera – 760-770-0308 – pherrera@cathedralcity.gov
Type of Case: Homicide Investigation / #1908C-4063
Date/Time Reported: August 19, 2019 / 0052 hrs.
Location of Occurrence: 68000 Block of Madrid Rd. and intersection w/ Riviera Rd. Cathedral City, CA
SUSPECT INFORMATION:
Name:   Christian Isiah Jimenez (arrested for homicide)
Age:     20
City of Residence: San Bernardino, CA
SUSPECT INFORMATION:
Name:   Merisa Robinson (arrested for accessory to murder)
Age:     19
City of Residence: Needles, CA
VICTIM INFORMATION:
Name:   Alberto Rafael Sosa Alvarez (deceased)
Age:     21
City of Residence:  Cathedral City, CA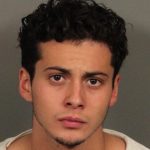 On August 19, 2019 at approximately 0052 hours, Cathedral City Police Dispatch received 911 calls, regarding a disturbance in the area of the 68300 Block of Madrid Road.  Cathedral City Police officers responded to the area (arriving at 0101 hrs.) and found an adult male (later identified as Alberto Alvarez) on the street/sidewalk area suffering from an undetermined number of gunshots to his body.  CCPD officers started immediate life-saving efforts until Cathedral City Fire Paramedics responded to transported him to Desert Regional Medical Center for emergency medical care.
Unfortunately, the victim was pronounced deceased after lifesaving efforts failed. The Riverside County Coroner's Office was notified and responded to DRMC.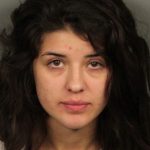 Cathedral City Police Detectives were notified and took over the criminal investigation.  The investigation revealed a disturbance took place at a nearby residence in the 68300 Block of Madrid Rd.   At least two males exited the residence and traveled on foot to where this shooting incident took place.  At the time, no witnesses or involved parties were located at the scene and CCPD Detectives initiated a criminal homicide investigation.
Since this tragic event, detectives has spent a large amount of time completing a comprehensive homicide investigation, which included the identification and difficult work of locating persons involved in the incident – as either witnesses or persons of interest.  During their investigation, they were able to focus on a 20-year-old male adult named Christian Jimenez (who resides in the City of San Bernardino) as a person of interest / suspect in the homicide and obtained an arrest warrant for Jimenez.
Cathedral City Police Detectives were greatly assisted by the Riverside County District Attorney's Office – Gang Impact Team.  The Gang Impact Team is staffed with investigators and agents from the Riverside District Attorney's Office; Homeland Security Investigations; U.S. Border Patrol; California Department of Corrections and Rehabilitations Special Services Unit; and Detectives from the Hemet, Palm Springs, Corona, Beaumont, Cathedral City, Banning, and Desert Hot Springs Police Departments.
On September 3, 2019 / 1845 hours, with the assistance of this multi-agency team, Cathedral City Police Detectives tracked the suspect to an address in the 1900 Block of Clary Drive in the City of Needles, County of San Bernardino where he was arrested for the homicide of Alberto Alvarez.  He was later booked into the Riverside County Jail with a $1,000,000 bail amount.
Along with Jimenez, a female acquaintance was also arrested: Merisa Robinson, 20 of Needles, CA was arrested for 32 P.C. – Accessory to murder/harboring a known felon. She was later booked into the Riverside County Jail with a $500,000 bail amount.
The Cathedral City Police Department thanks the community and individuals that contributed leads and information that assisted in the identification and capture of these individuals.
Please see attached booking photos. No other information will be released this evening.