FOR MORE INFORMATION CALL: Cathedral City Police (760) 770-0300
Issuing Employee: Commander Julio Luna
Type of Case: Child Molestation
Date/Time Reported: January 1, 2019/ 5:18 AM
Location of Occurrence: Jarana Rd.
VICTIM INFORMATION:
Name:  Not for release
Age:       Not for release
City of Residence:  Not for release
Suspect Information:
Name:  Robert Michael Evans-Harvey
Age:       50
City of Residence:  Cathedral City & Montebello, California
Synopsis of Incident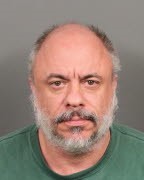 On Wednesday 1/1/19 at about 0445 am, Cathedral City Police Officers were dispatched to the area of La Vista/Jarana Rd regarding a male juvenile asking for help.  On arrival the investigating officers spoke with the juvenile who disclosed being the victim of a sexual assault by a relative.
On further investigation by Cathedral City Police Detectives it was discovered the juvenile had in fact been sexually assaulted by his uncle, Robert Evans-Harvey, 50 of Cathedral City.  Evans-Harvey was also interviewed by CCPD Detectives and confessed to having sexually assaulted the juvenile.
Evans-Harvey was arrested for the listed charges and transported Riverside County Jail in Indio for housing. Evans-Harvey later posted bail and was released.
Charges:
PC 288 (a) Lewd or Lascivious Acts
PC 288a (b)(2) Oral Copulation of minor
PC 289 Sexual Penetration with a Foreign Object